Daisy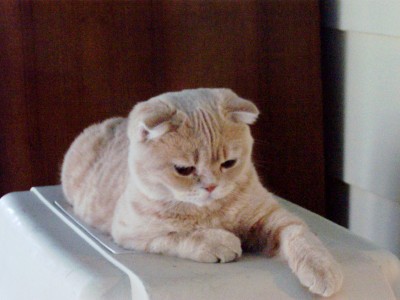 Daisy
March 23, 2006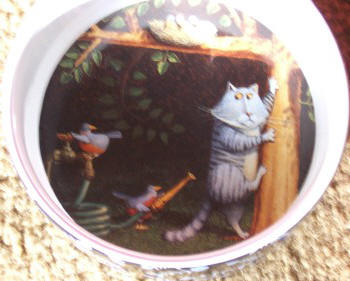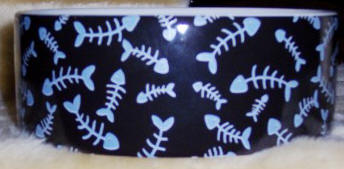 Daisy's Bowl
The Early Daze . . .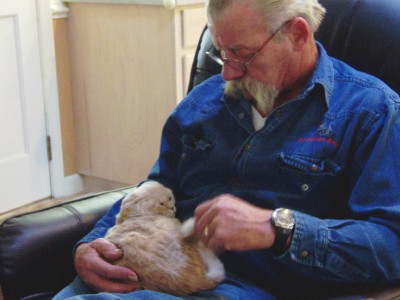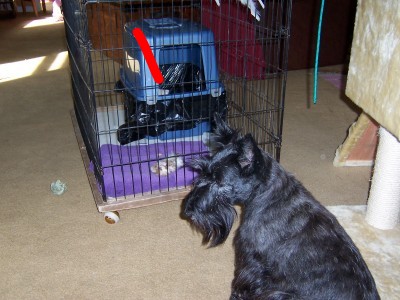 Dad and Daze get in some cuddle time. Frosty waits for Daisy to emerge from hiding.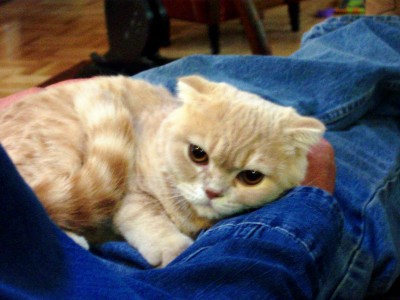 Cuddled safely in Dad's lap.
Daisy and her Onslo on the porch - 1st Date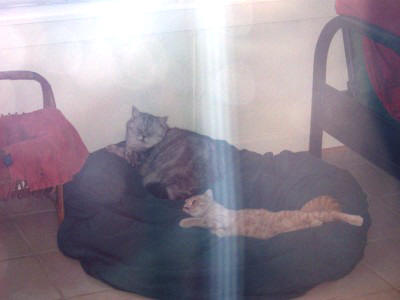 Onslo and his girl, BUT could there be a rival for Daisy's affections?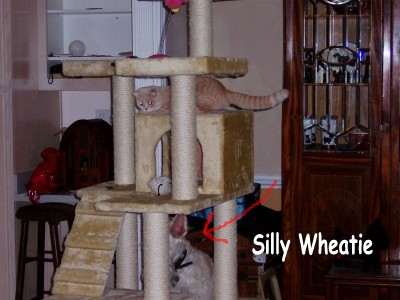 Tarquin, the Wheaten Scottie, attempts to climb the Cat Castle to reach his new lady love. Daisy flirts from a higher post.
Read about the 2 beaus vying for Daisy's affections in:
Daisy has been studying hard but I guess the subject put her to sleep: