The Rivals
Daisy, a cute little Foldie girl, has taken eastern Carolina by storm. She has stirred the hearts of two rivals vying for her affections. Ever the tease, little Daisy has done nothing to quell the rivalry and much to encourage it. Which beau will ultimately win her heart?
Beau #1
Onslo a straight-earred Scottish Fold determined to win his lady love.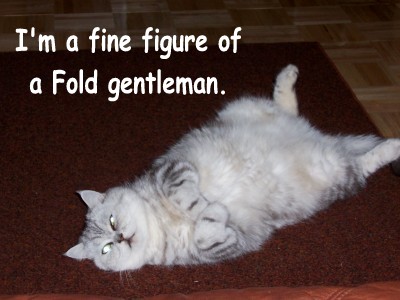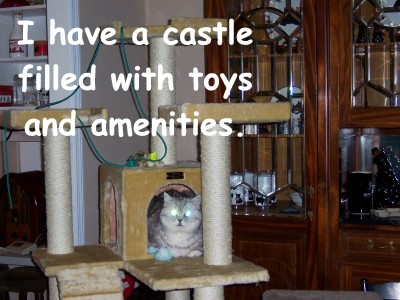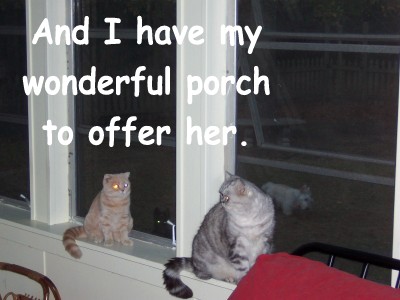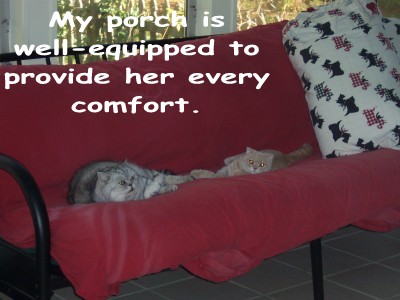 Beau #2
Tarquin, a Wheaten Scottish Terrier, realizes the wide gulf of differences that separate them, but is still determined to win Daisy's heart.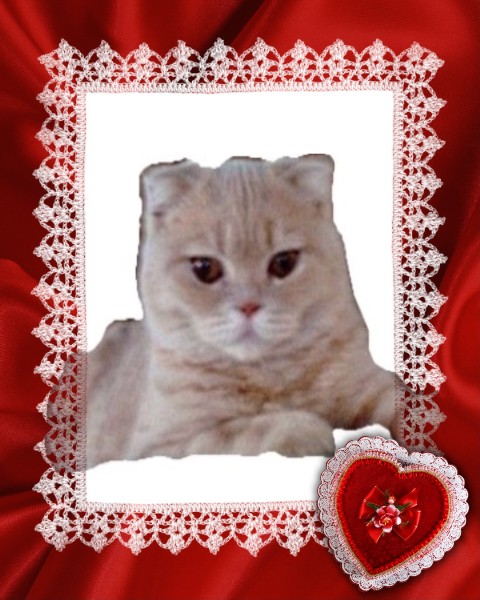 O
O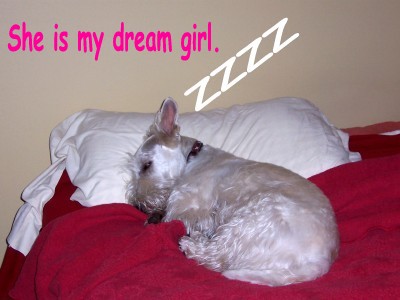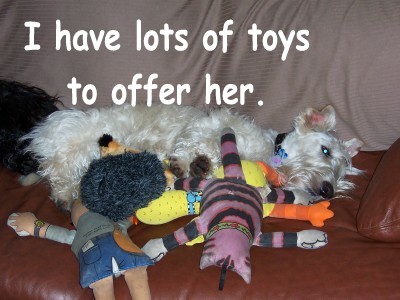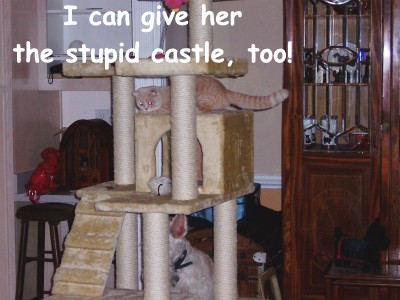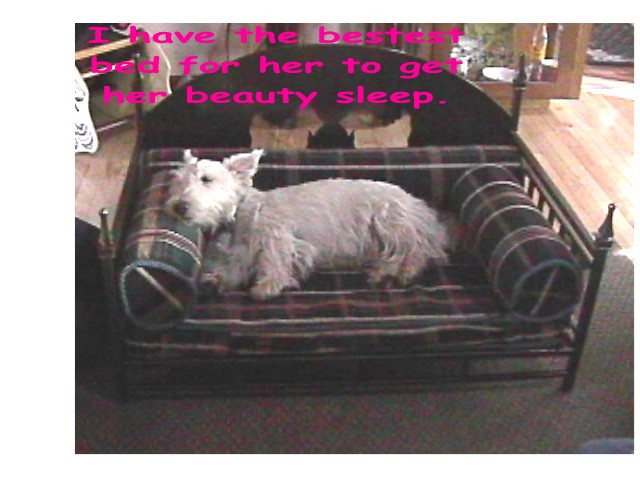 Who will Daisy choose?