Puppy Pool
Poolside with the Hooligans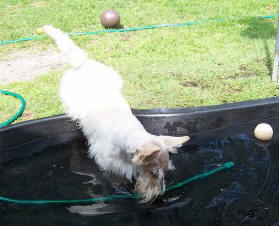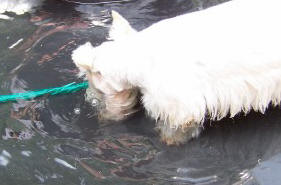 Tarq spots the underwater treasure. Taking a deep breath, he dives for it.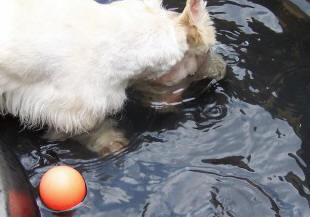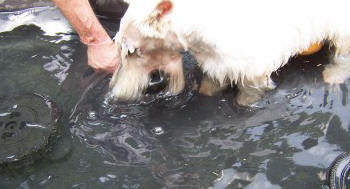 The treasure is firmly grasped in the Wheatie's iron jaws. . . .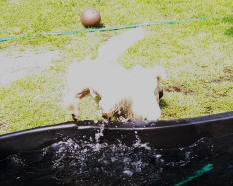 and carried to safety.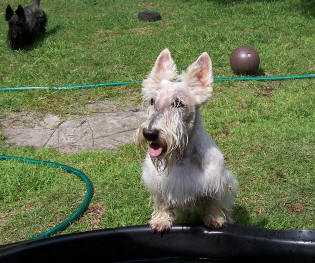 Our hero poses for the TV and press as an adoring sister looks on.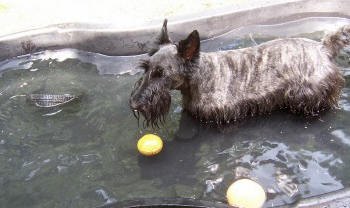 Princess Frosty takes a ladylike dip.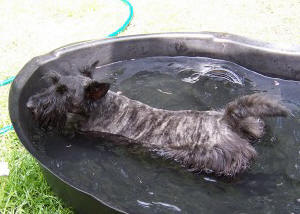 With the mercury in the mid 90s, Frosty lounges in the cooling waters being careful not to get her "Do" wet.