Memorial Day Weekend, 2008 on the Beach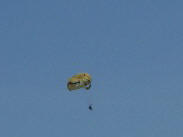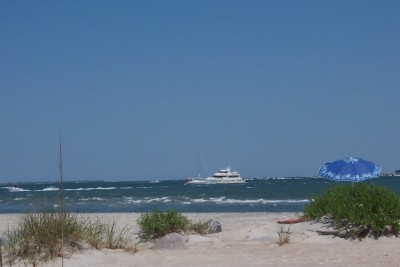 Lots of folks were on our beach - parasailing, boating, fishing, enjoying a beautiful day.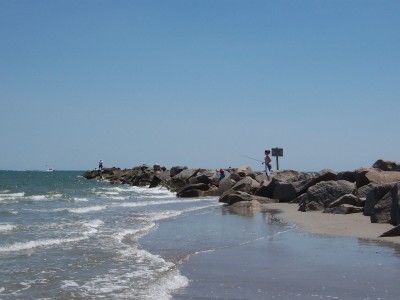 This is the rock jetty that divides our beach in half and where people fish. The sign on the jetty says: No Swimming. Dangerous Currents. On a nice day at low tide people swim.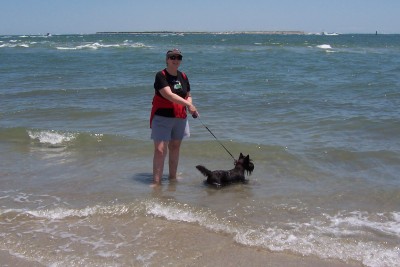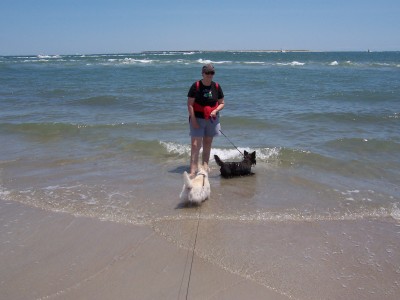 Frosty heading out into the surf while I hold tight.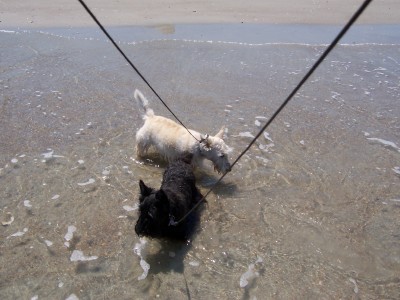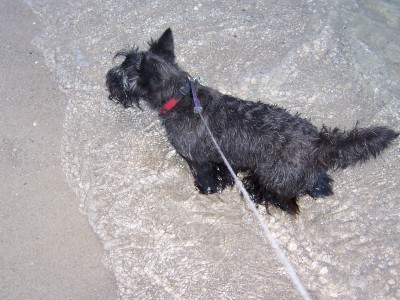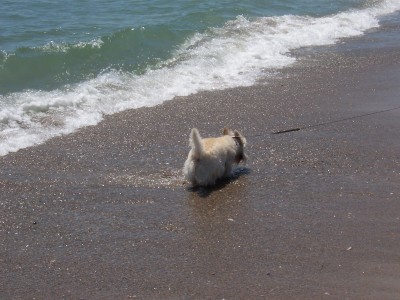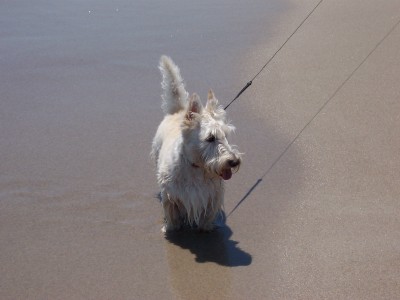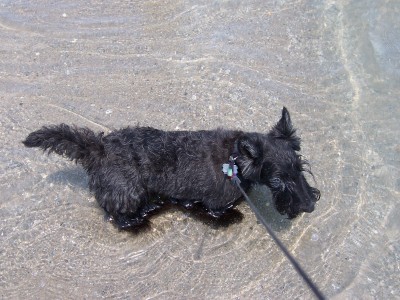 It was a perfect day at our favorite place - The Beach.