Happy Birthday, Frosty
Our wonderful, gorgeous Frosty turns 8 - April 10, 2009.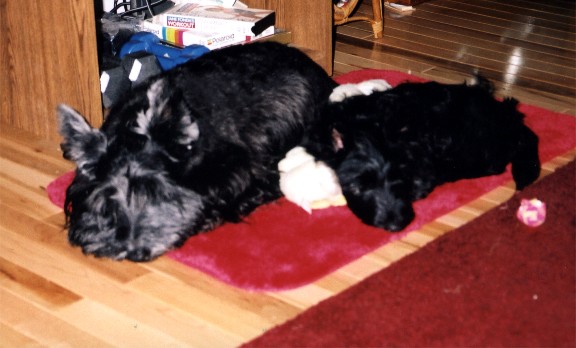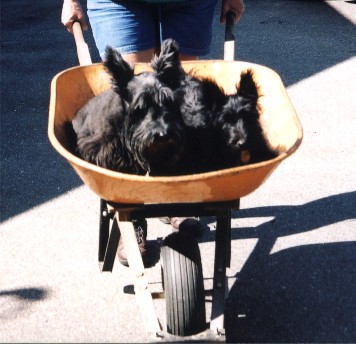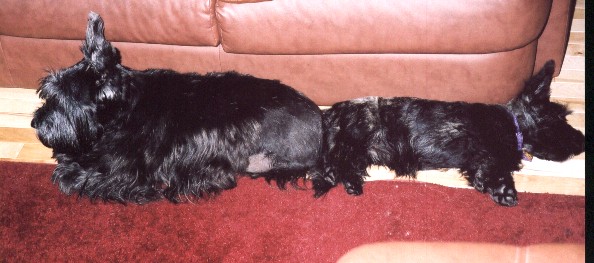 When Frosty first came to us at about 4 months old, we still had Celtic Pride (Celtie) our first Scottie. The new little girl took to him right away. Before he left us, he taught her some valuable lessons like riding in the Garden Taxi.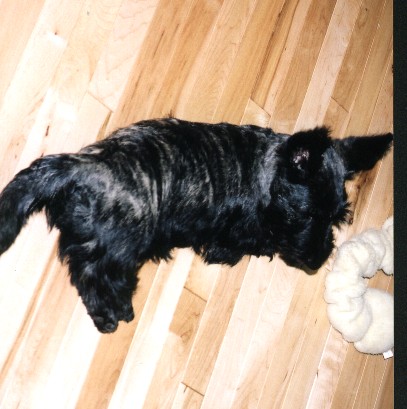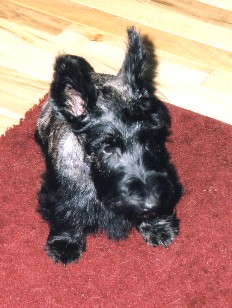 Like all Scottie puppies, Frosty was as cute as a button. At first she appeared to be a solid black girl, but after her first grooming we learned she was a very beautiful silver brindle.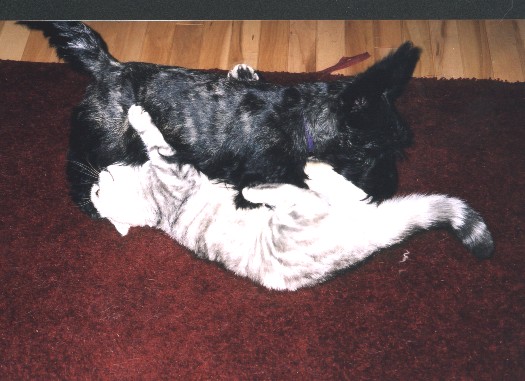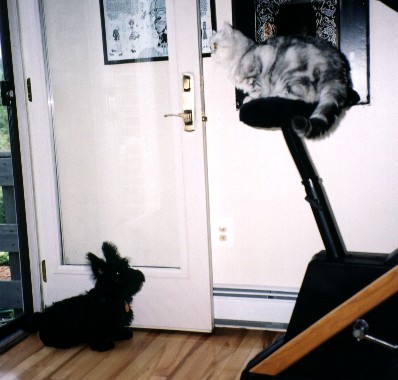 As youngsters, Onslo and Frosty had some rowdy times. Now they are both too "mature" to engage in such frivolity.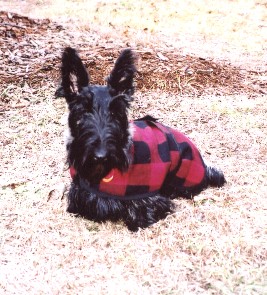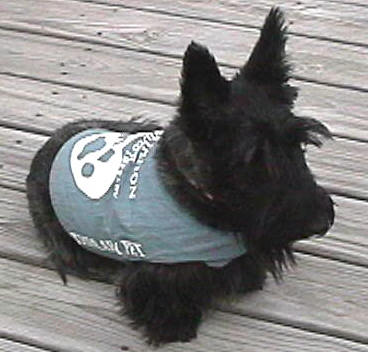 I started Frosty in obedience classes when she was about 6 months old. Our goal was certification as a therapy dog. It was a long road with a stubborn Scottie girl but at last she was awarded her CGC and was admitted into Love on a Leash, a national therapy pet organization. And, by the way, we were in an obedience class the fateful morning of 9/11.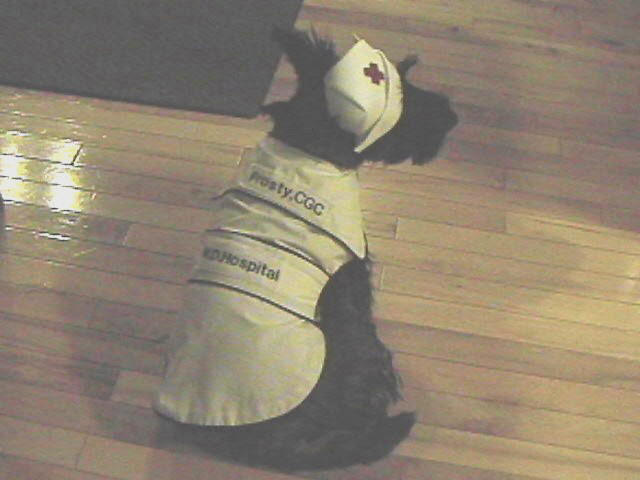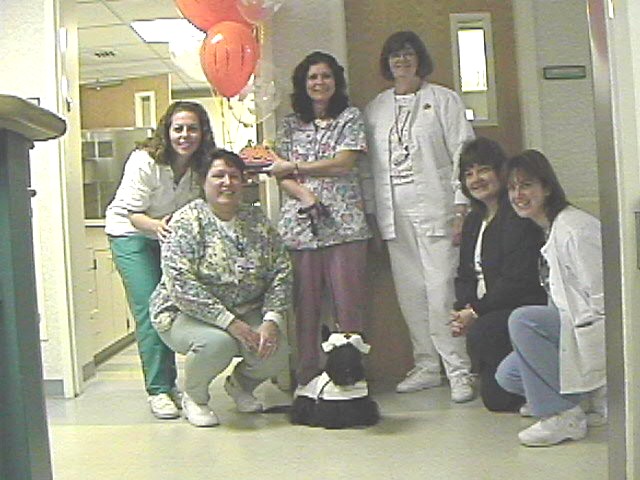 Our first assignment in Frosty's therapy career was at Wentworth Douglas Hospital in Dover, NH. This is where she earned her official title, Nurse Frosty.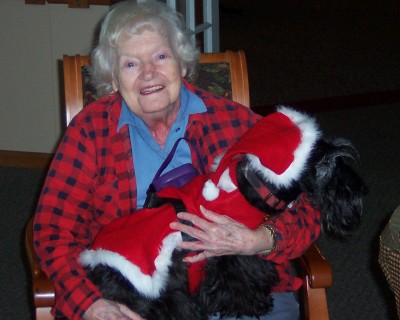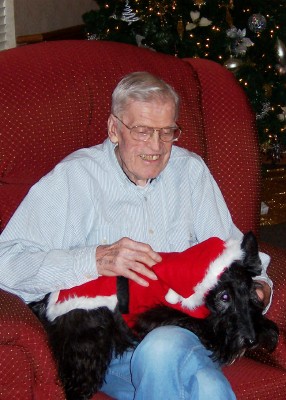 Once we moved to NC, we began visiting at an assisted living home called Sterling House every Tuesday morning as well as special visits to other facilities in the area. Each year Frosty hosts a Christmas party at Sterling House where she dons her special Santa suit.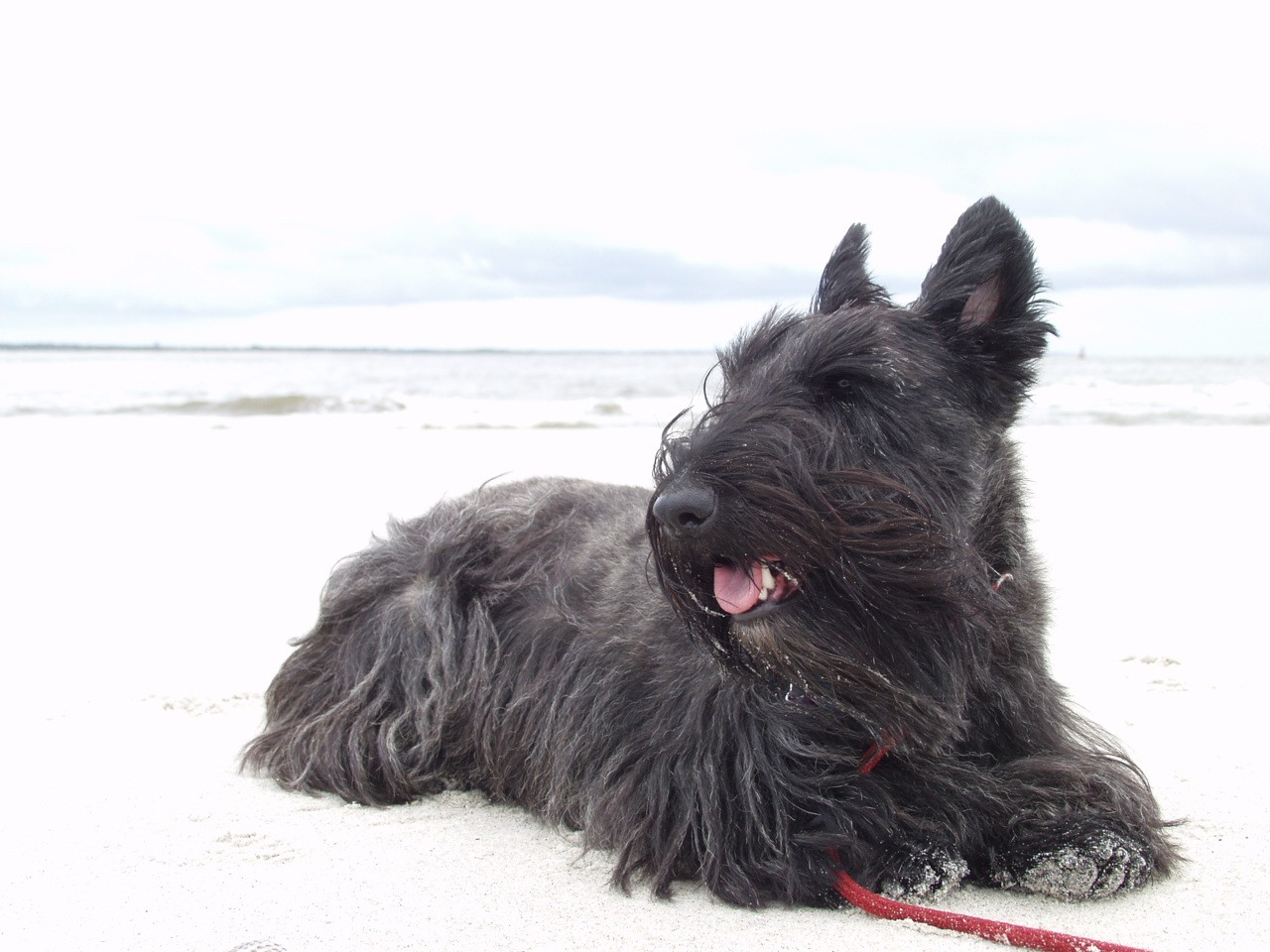 When Nurse Frosty is not on duty, her favorite way to relax is a trip to the beach.
Read more about Frosty: Frosty Meadow, CGC, Thd., e:sv
To learn about Nurse Frosty and the Four Paws Retirement Home, a children's story and Scottie collectible inspired by the Real Nurse Frosty. Click on Nurse Frosty Takes Tea: