Frosty's 9th Birthday Blast
Since Frosty's birthday fell on a Saturday, it was decided that the entire weekend would be given over to birthday celebrating. The biggest and bestest BIRTHDAY BLAST ever!!
The weekend began with a private celebration on Friday night.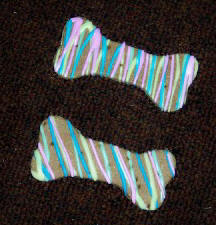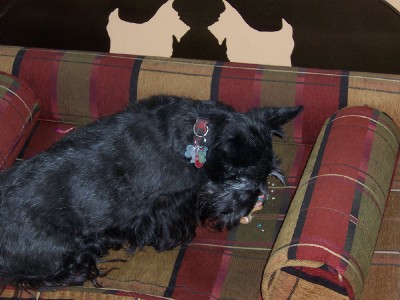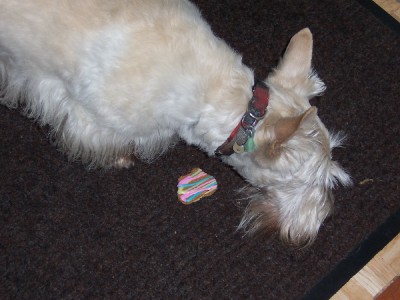 Then, invitations had been sent and RSVPs received. The birthday girl and her brother await the arrival of their guests.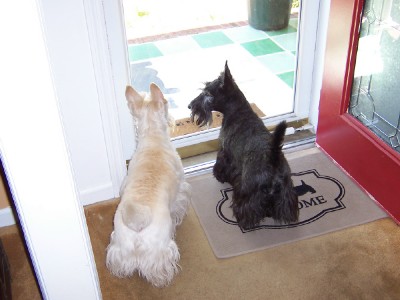 Once the guests had arrived, fun and games began, starting with the traditional Cookie Hunt.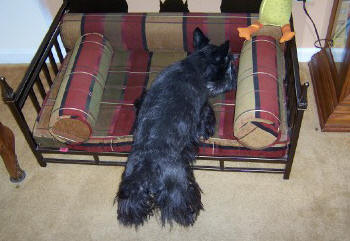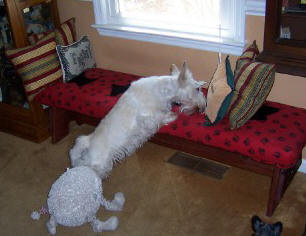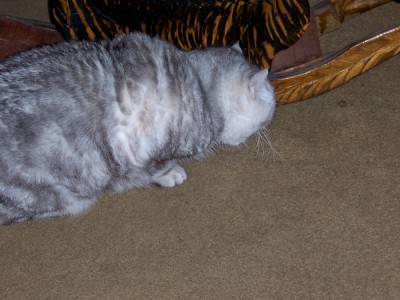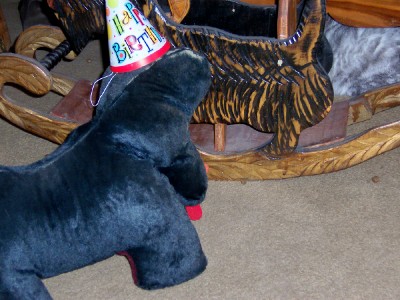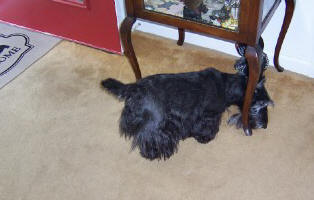 Later, the games got a bit wild and, after complaints from the neighbors, some had to be canceled.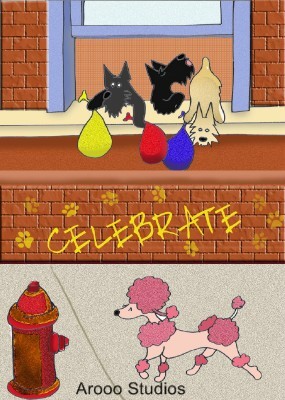 Guests gathered with the birthday girl for a group photo and to await the cutting of the birthday cake.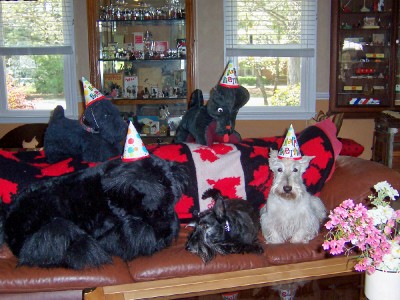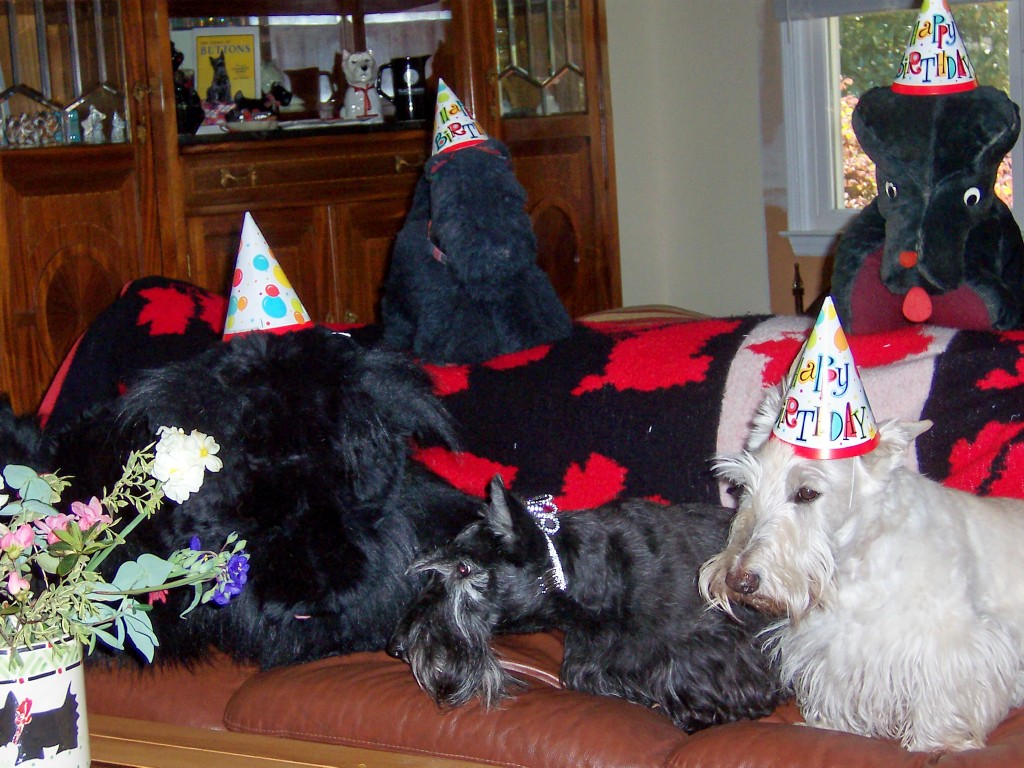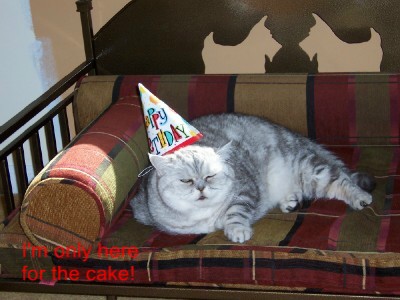 The birthday girl.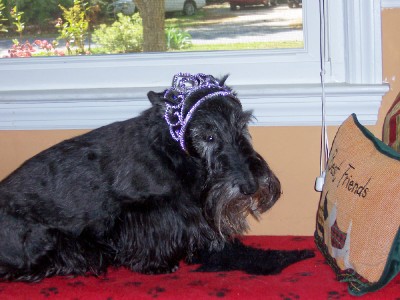 The birthday cake.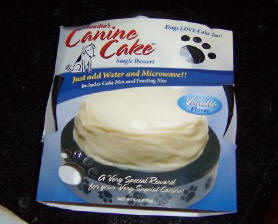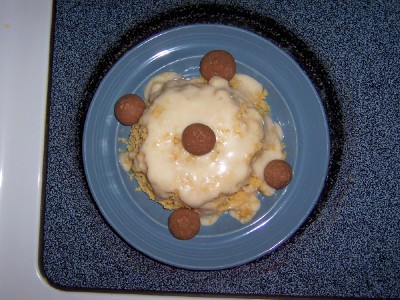 The Party Pooper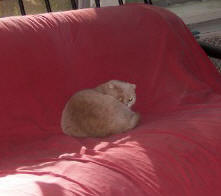 The Biggest and Bestest Birthday Blast - the day after: