The Christmas Tree - 2004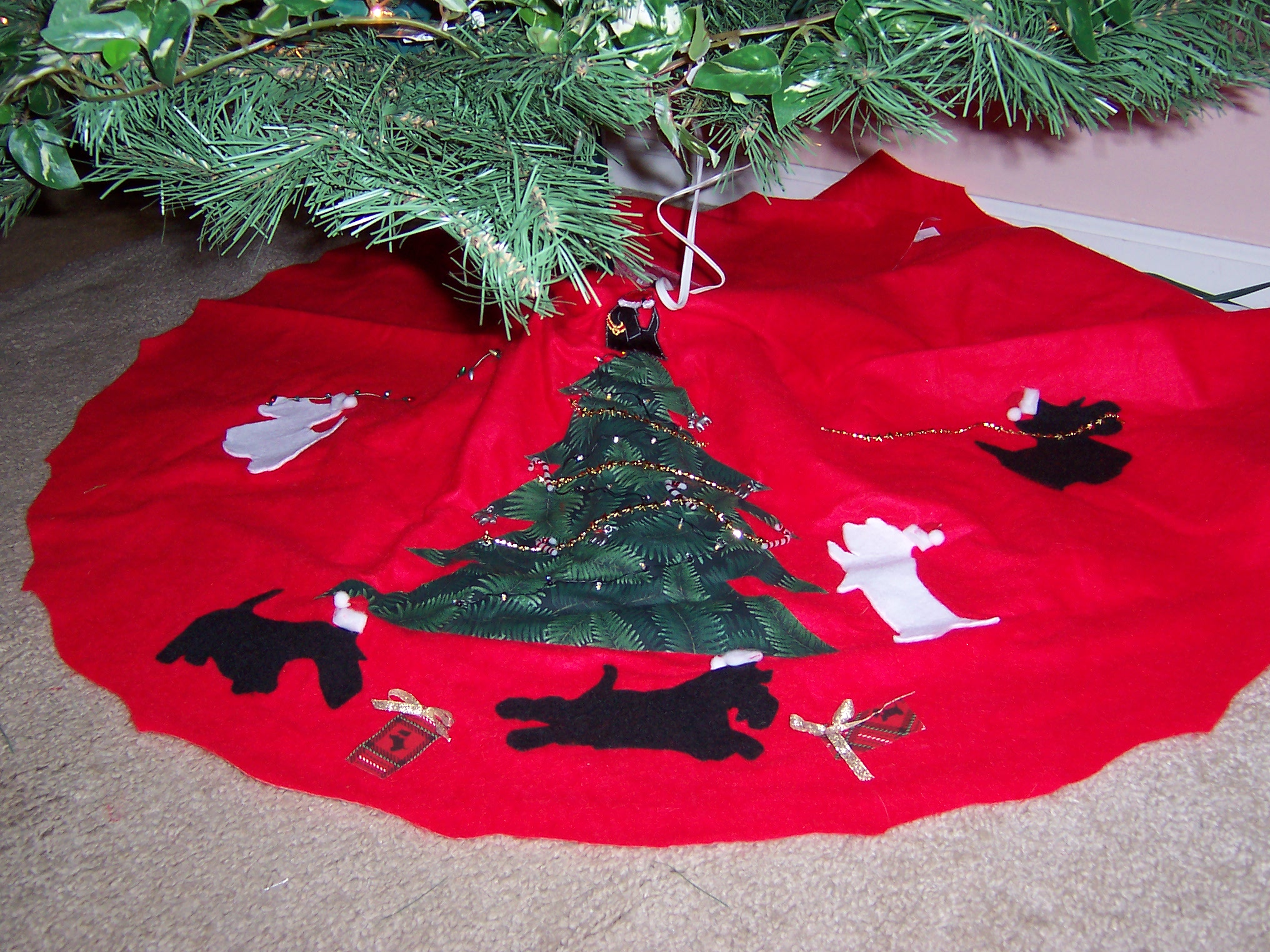 Tree Topper made from exquisite Scotty ribbon. Tree skirt is my own design. Lights on the tree work!
Family motto can be seen in background.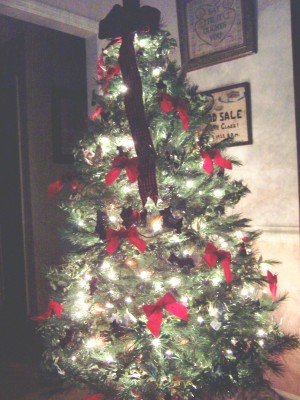 Here's a night shot. We have several strands of flicker bulbs towards the back that give an illusion of flames.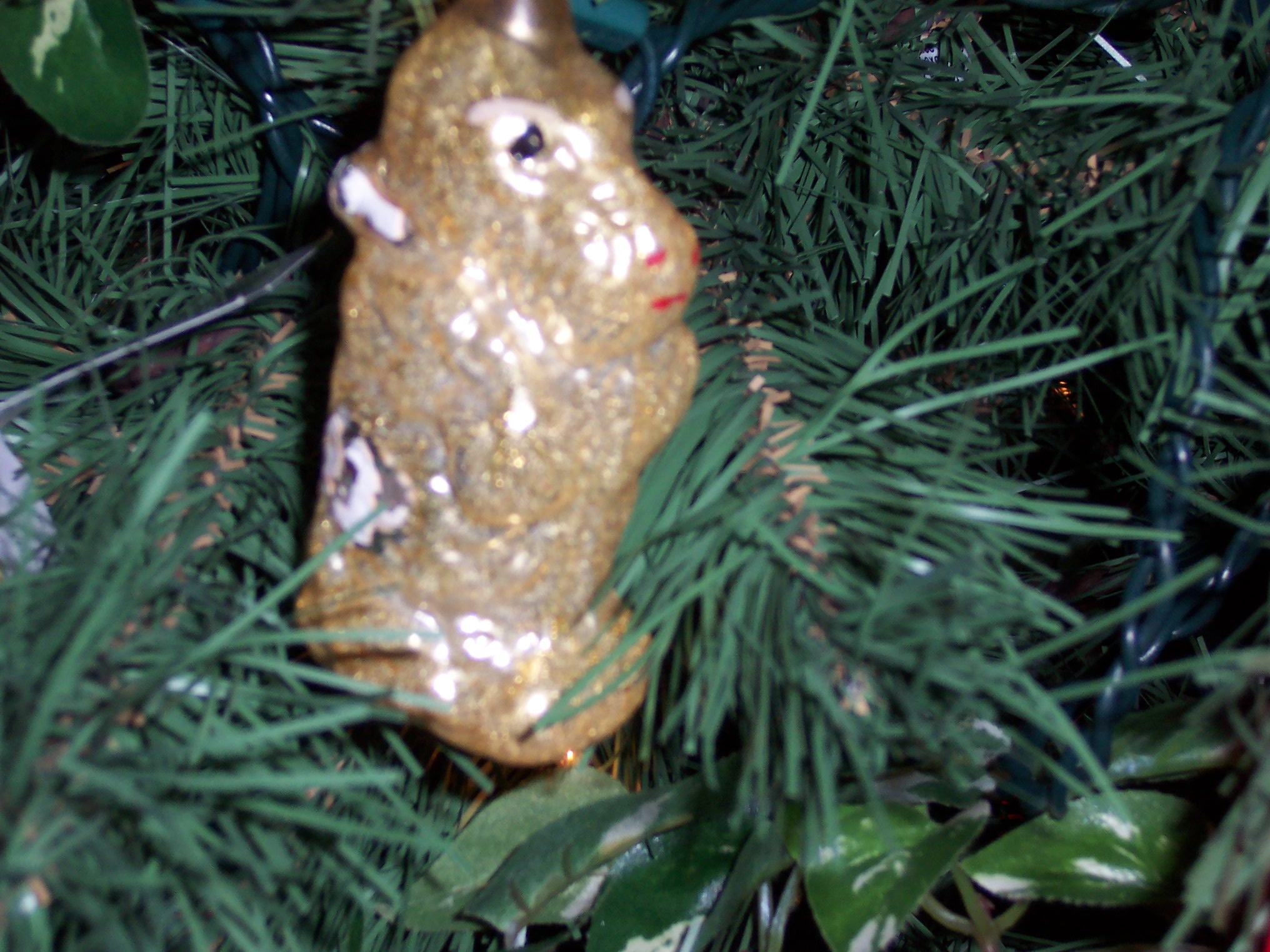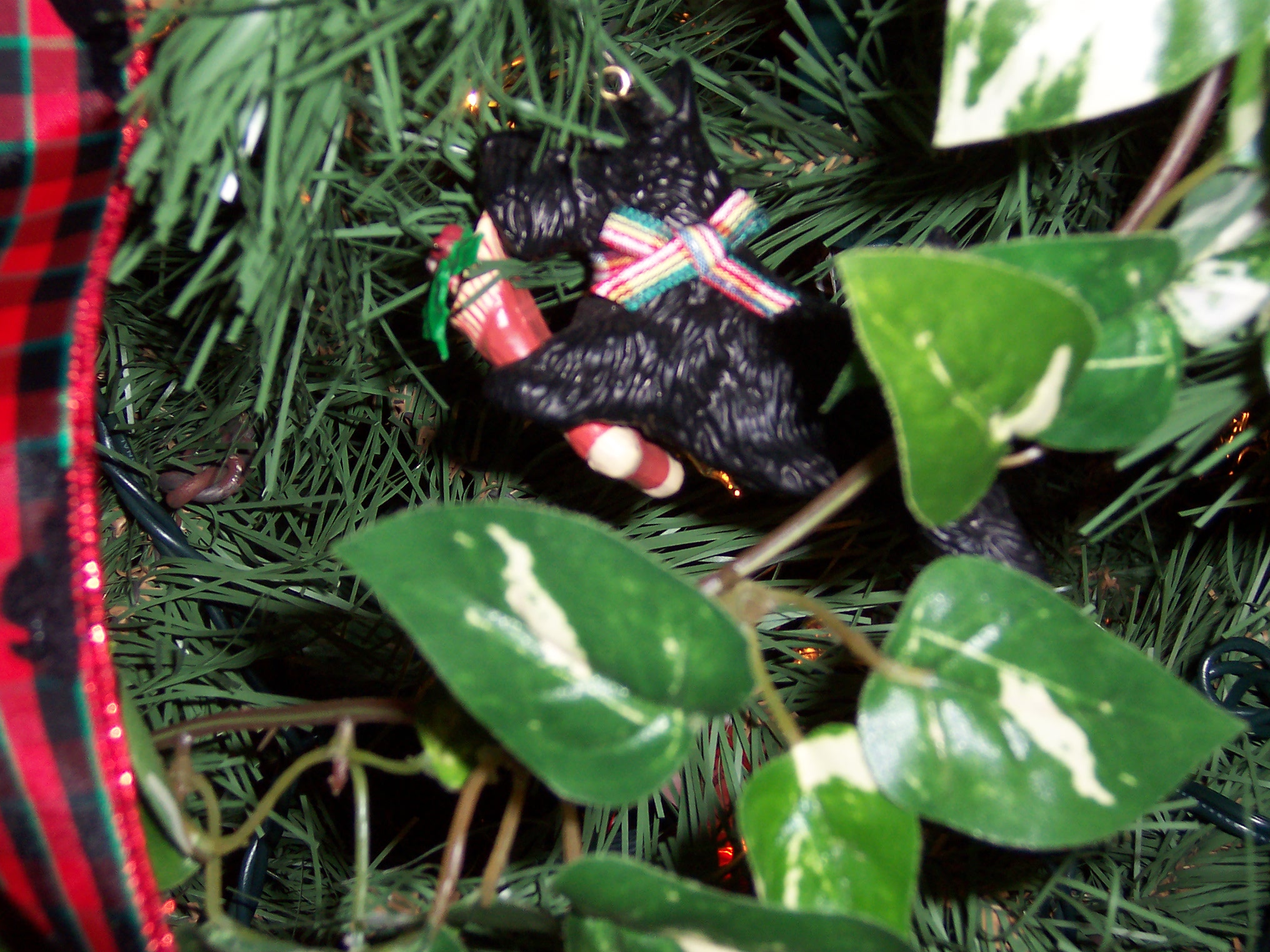 Early, blown glass Scottie ornament. Resin Scotty ornament with candy cane.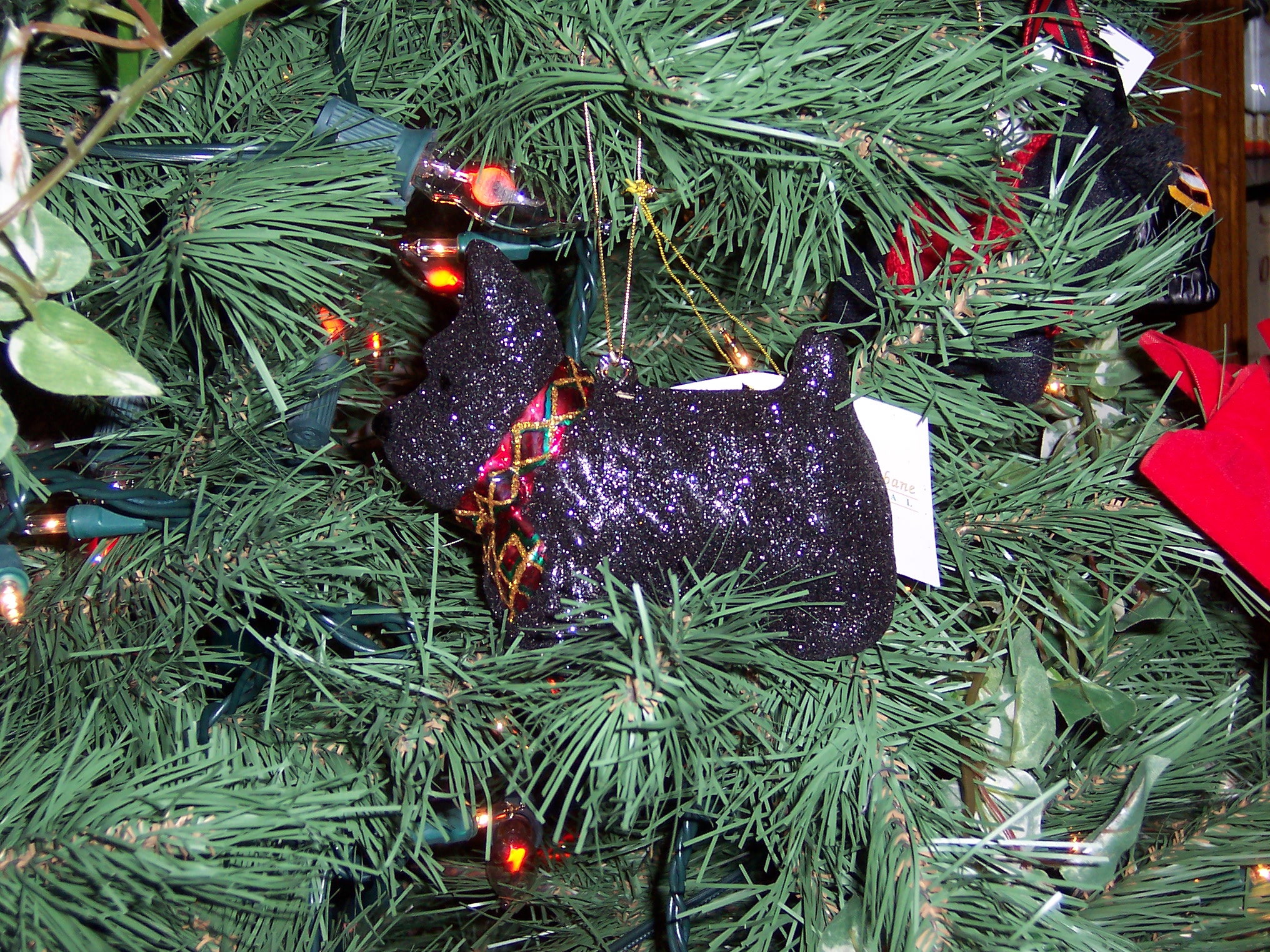 Two contemporary glass ornaments.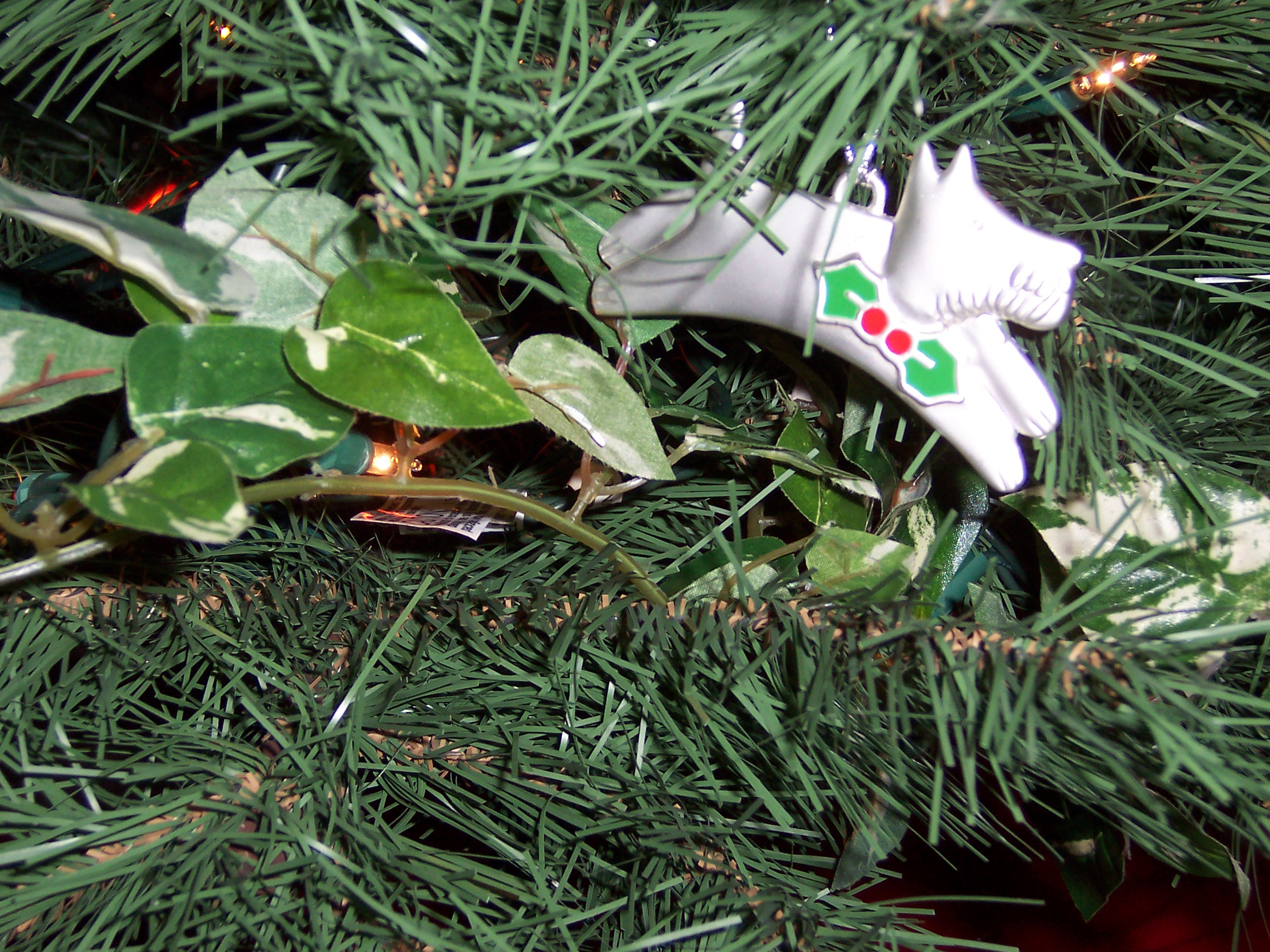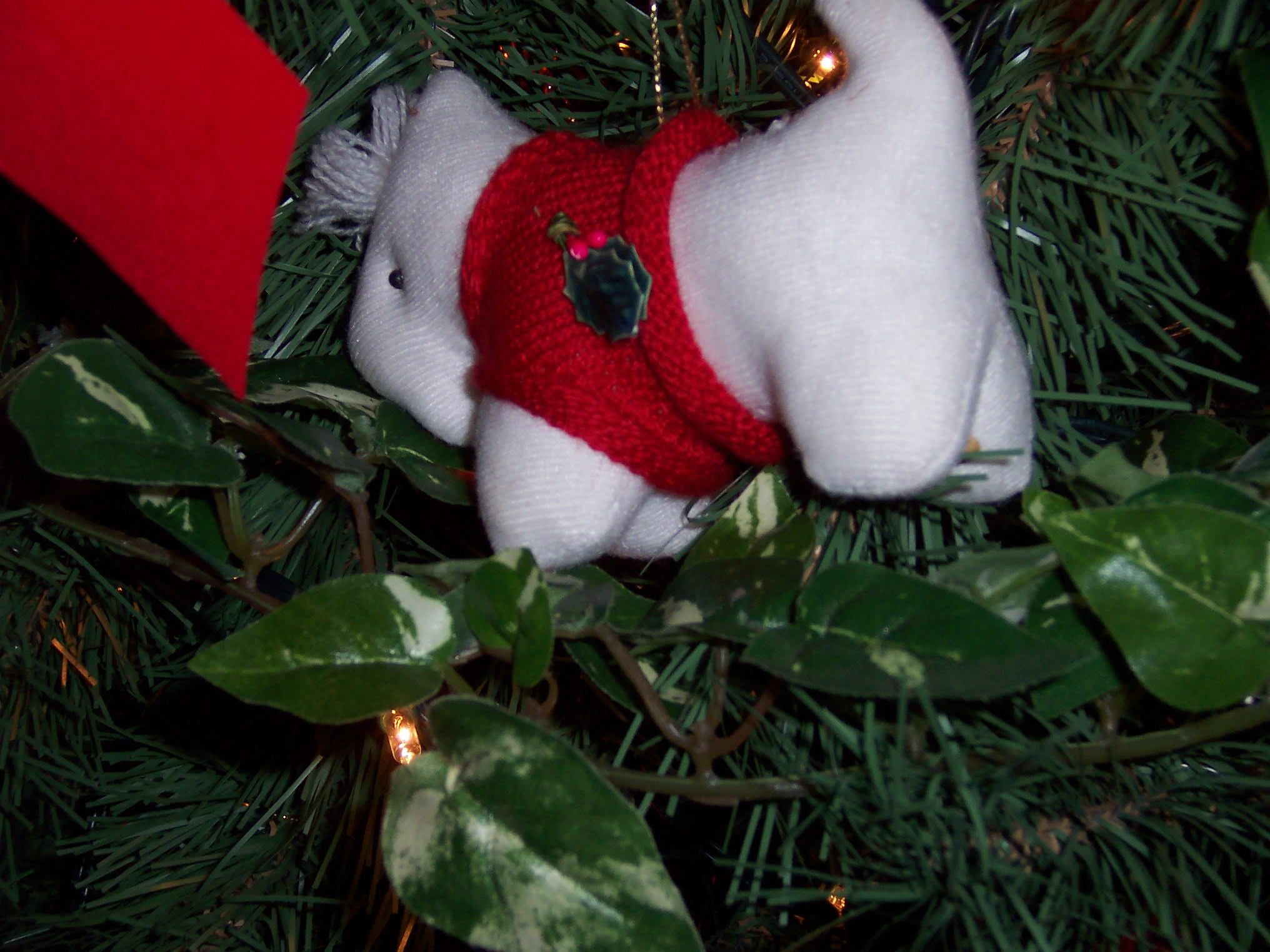 Metal, retro Art Deco ornament. Soft ornament: Hallmark 1980s.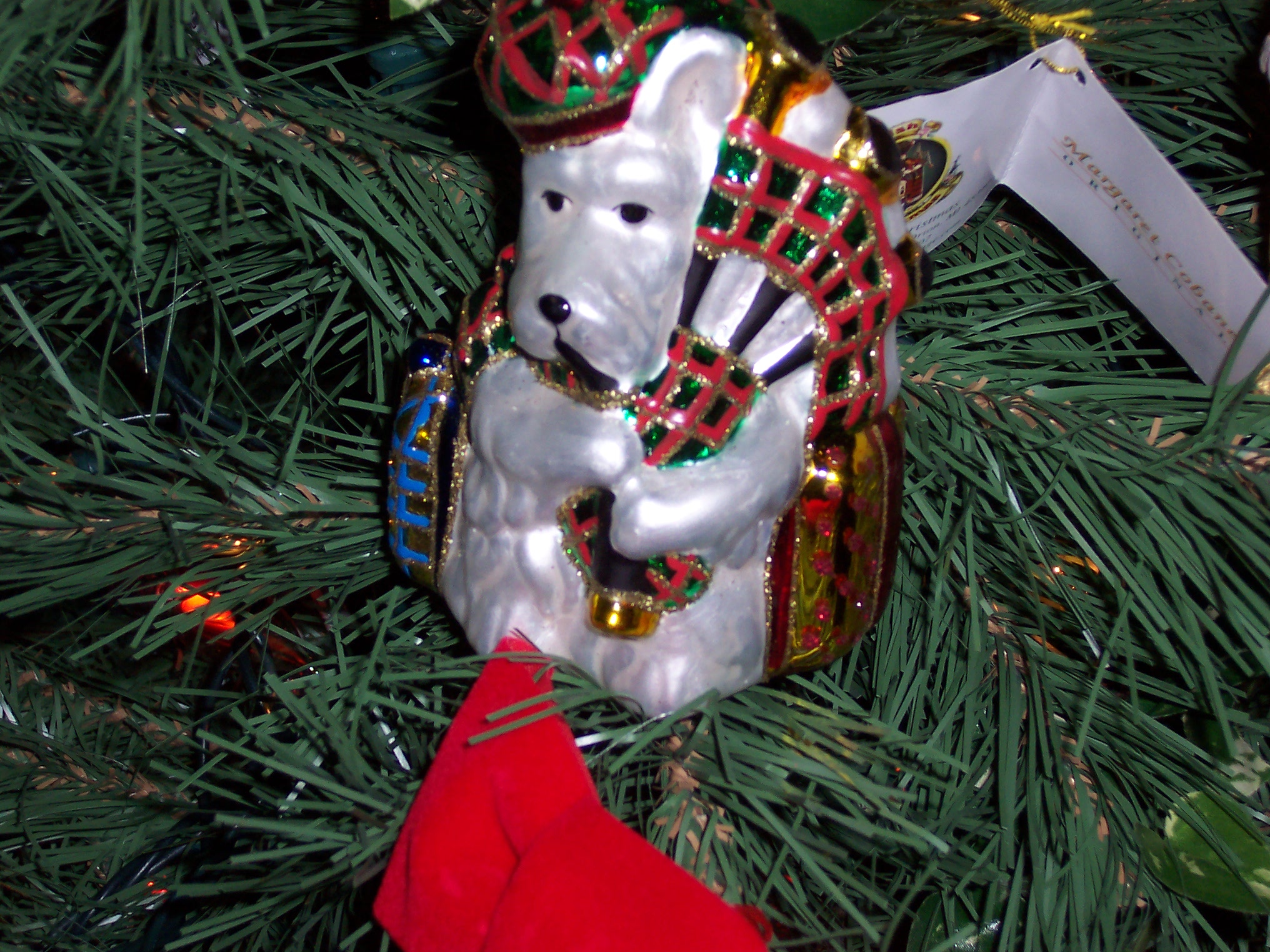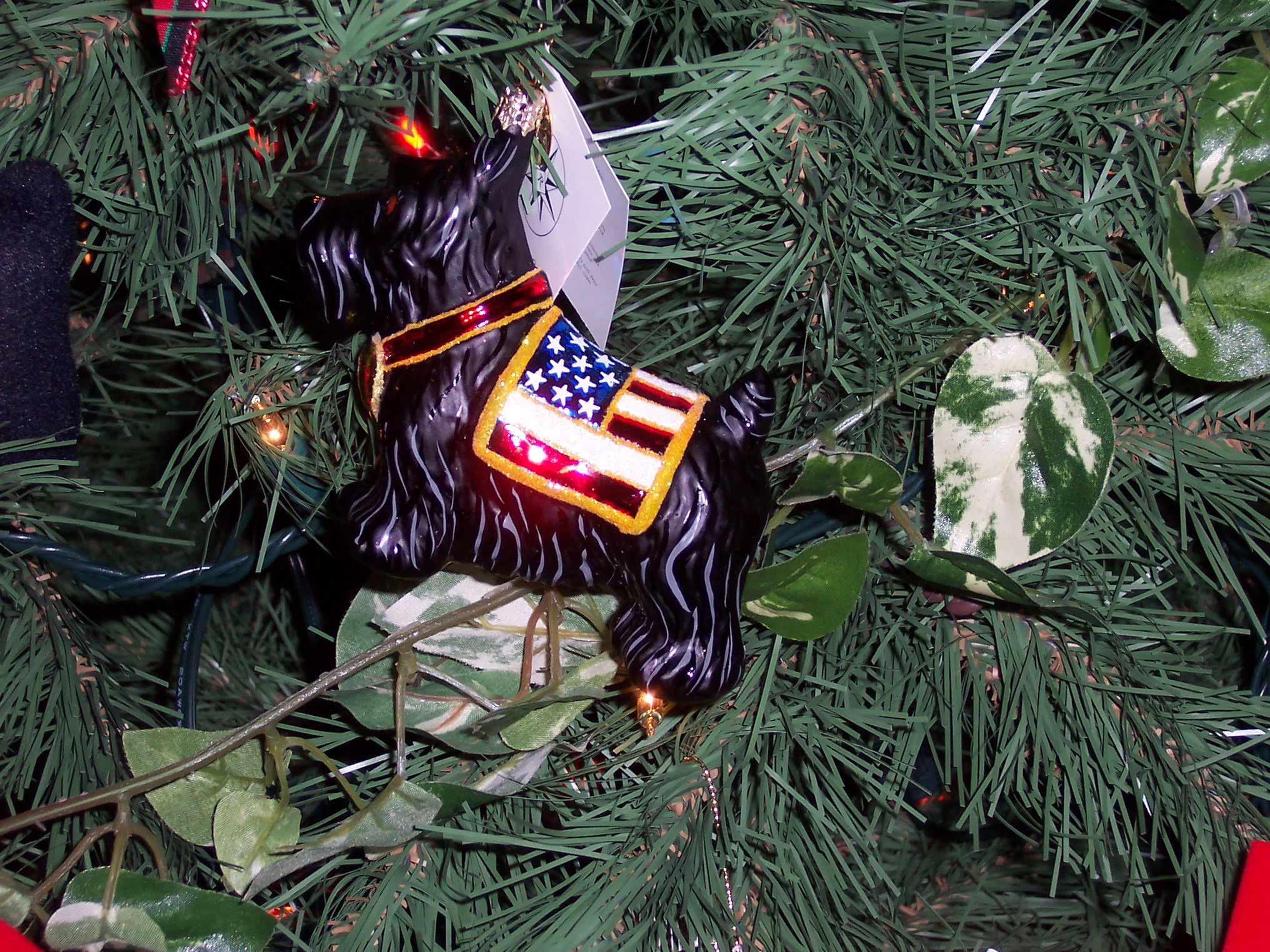 Contemporary glass ornament. 1 of 2 Radko ornaments from 2003.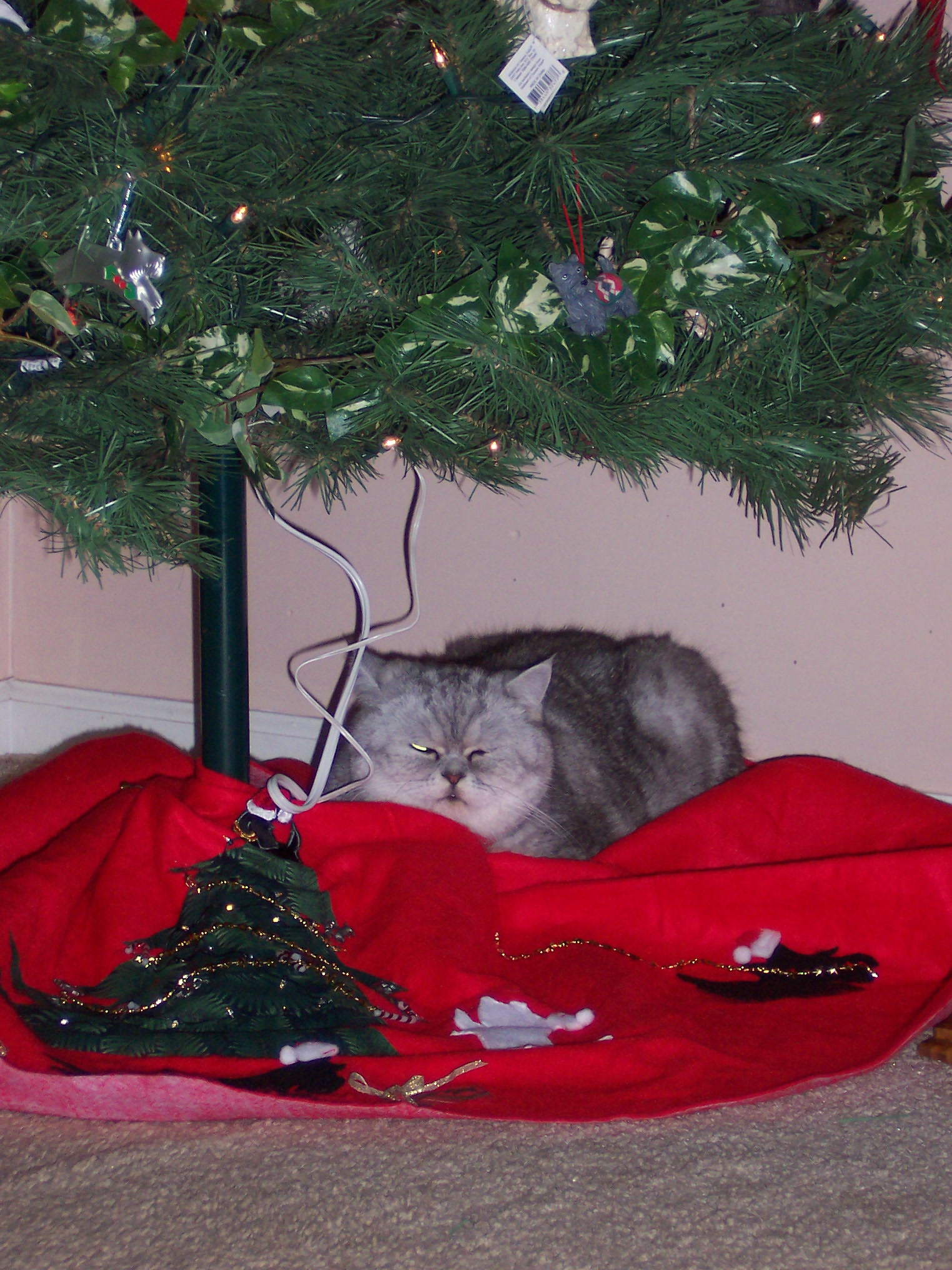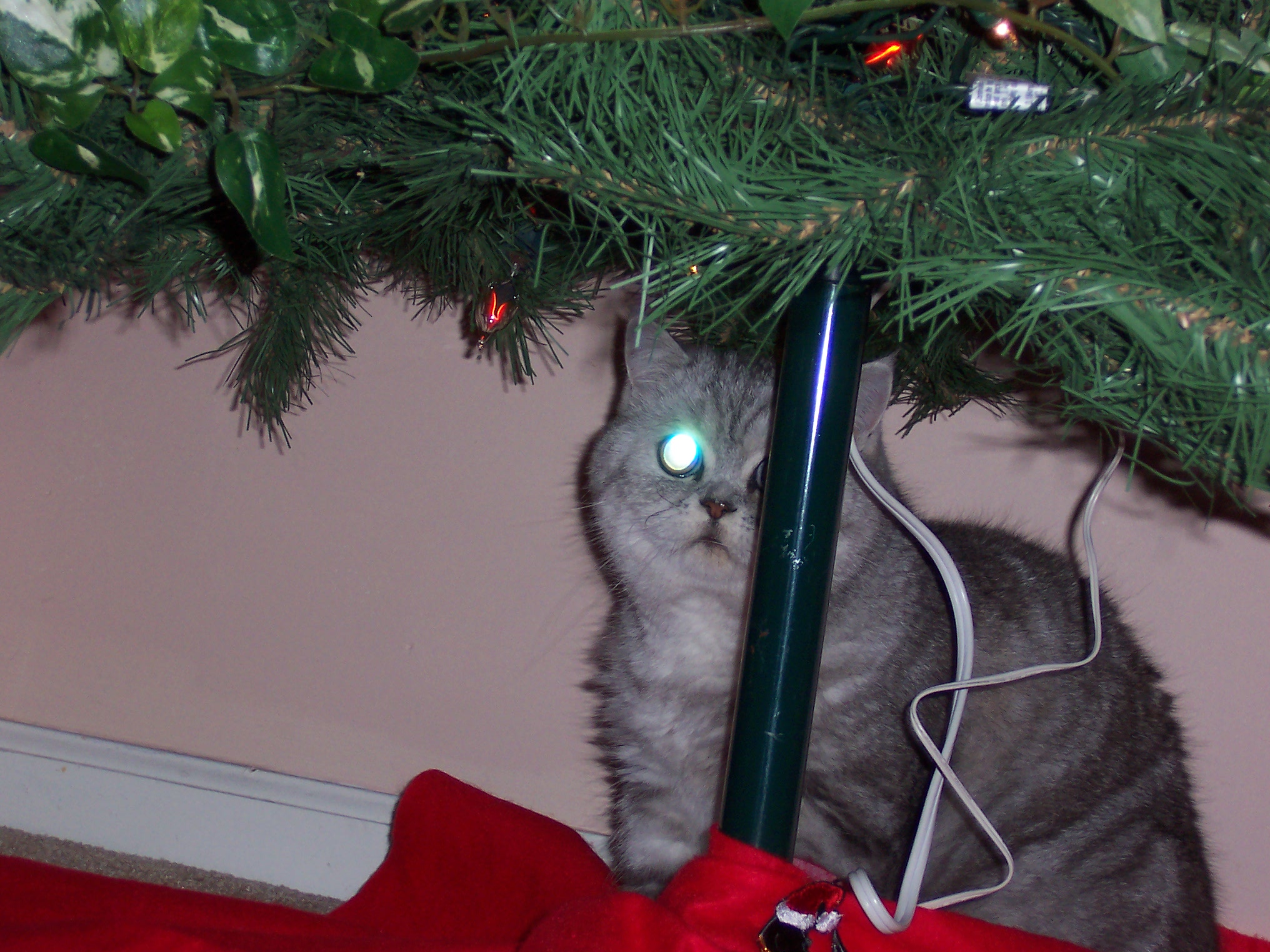 Onslo enjoying the tree in his own way.
The Next Morning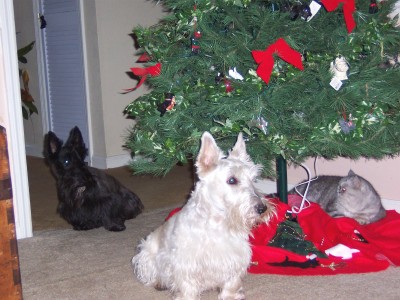 Amazingly the tree is still standing!