The Beach. April, 2008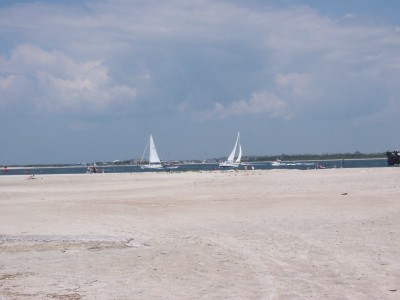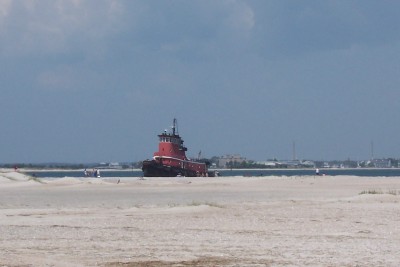 A Beautiful day on our beach with sail boats and even a tug boat.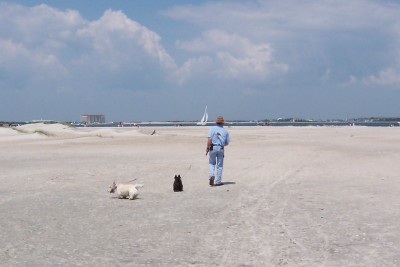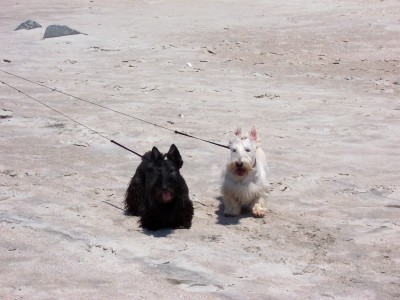 Strolling the white sands. Temperature in the low 80s. 2 happy Hooligans!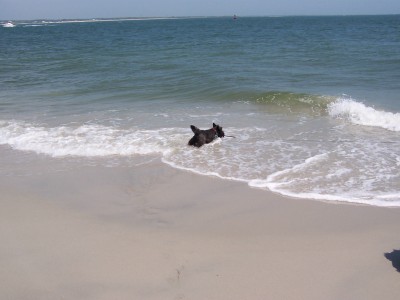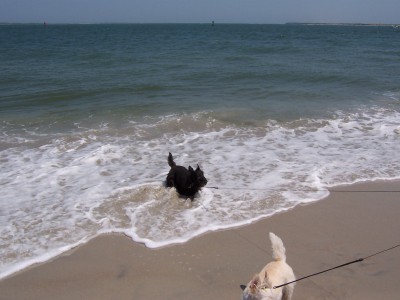 Early April, but never too early for Frosty to take a dip.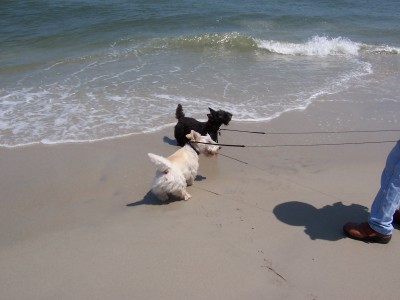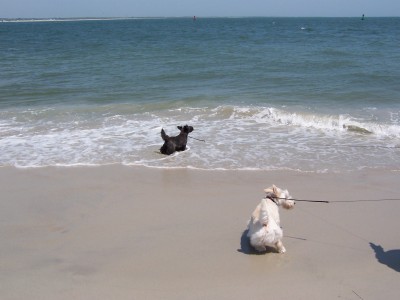 Frosty Arooos at the waves. Tarquin says: Just a bit too cool.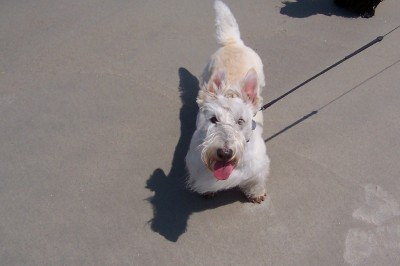 I'm a happy boy!